Directors and Management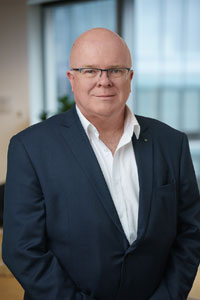 Mathew Longworth
Non-Executive Chair
Appointed 31 July 2020
Mathew Longworth is a geologist with 33 years' experience across exploration, project evaluation/development, operations and corporate management. He previously held roles as Exploration Manager, COO and CEO/Managing Director with Australian listed companies, and mining analyst with a boutique investment fund. In his senior corporate roles, he led multidisciplinary project evaluation and development teams.
Mr Longworth is a member of the Australasian Institute of Mining and Metallurgy.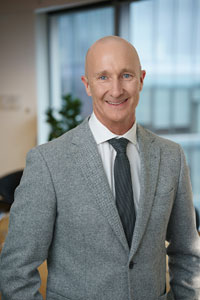 Andrew Penkethman BSc, FAusIMM, MAIG
Managing Director and Chief Executive Officer
Appointed 1 April 2019 (CEO), 5 February 2020 (MD)
Andrew Penkethman is a resources sector executive and geologist with 25 years' experience in the resources industry. His technical skills include project evaluation, early stage and near mine exploration, resource development, feasibility study management, permitting, stake holder engagement and mine development across open pit and underground operations within Australia and overseas. Commodities experience includes gold, base metals, battery minerals and energy commodities over a range of geological settings. Mr Penkethman's technical expertise is complimented by over 13 years in executive roles with a strong corporate focus including strategic partner processes, joint venture management, financial modelling, and project acquisition and divestment. Mr Penkethman has ASX, AIM and TSX equity markets experience.
Mr Penkethman holds a Bachelor of Science degree from the University of Wollongong, is a Fellow of the Australasian Institute of Mining and Metallurgy and a Member of the Australian Institute of Geoscientists.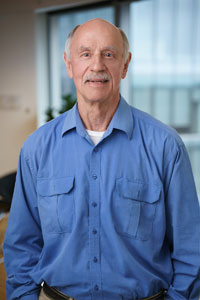 Ian Buchhorn BSc (Hons), Dip Geosci (Min Econ), MAusIMM
Executive Director
Appointed 17 August 2016
Ian Buchhorn is a mineral economist and geologist with over 35 years' experience. Prior to listing Heron in 1996 as founding Managing Director, Mr Buchhorn worked with Anglo American Corporation in southern Africa, and Comalco, Shell/Billiton and Elders Resources in Australia, variously as a corporate and research geologist, as well as setting up and managing Australia's first specialist mining grade control consultancy. For the last 25 years Mr Buchhorn has developed mining projects throughout the Eastern Goldfields of Western Australia and operated as a Registered Mine Manager.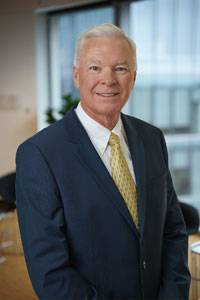 Sam Middlemas BComm, PGrad DipBus, CA
CFO and Company Secretary
Appointed 20 October 2016
Sam Middlemas is a Chartered Accountant and the principal of a corporate advisory company and has over 30 years of experience providing financial and corporate secretarial services. He has previously held a number of Senior Executive and Board positions in ASX listed resource companies, following experience in the Australian audit division of Pricewaterhouse including secondments to Canada and the United Kingdom. His expertise includes corporate secretarial, financial accounting, financial and management reporting in various industries including mining expertise, initial public offerings, capital raisings, corporate governance and various corporate transactions.
Mr Middlemas holds a Bachelor of Commerce degree from the University of Western Australia, a Graduate Diploma in Business (Accounting) from Curtin University and is an Associate Member of the Institute of Chartered Accountants in Australia.
Matthew Painter BSc (Hons), PhD
General Manager - Exploration
Appointed 3 April 2018
Matthew Painter is a geologist with over 20 years' professional experience including SRK Consulting, Sabre Resources, AngloGold Ashanti, Geological Survey of WA and MIM Exploration. His expertise is in ore deposit geology and structural geology, and his work has been instrumental in the successful discovery, exploration, and development of greenfields and brownfields deposits globally. Dr Painter has extensive on-ground experience throughout Australia and overseas including east, west, and southern Africa, central and south-eastern Asia, and South America, across a broad range of commodities including gold, copper, zinc-lead-silver, uranium, tin and manganese. Dr Painter has extensive managerial and ASX-listed company corporate experience. He has a Bachelor of Science with Honours degree from the University of Melbourne and has a Doctor of Philosophy (PhD) in Economic Geology from the University of Queensland. Dr Painter has no other public company directorships.